Gongkwon Yusul
공권유술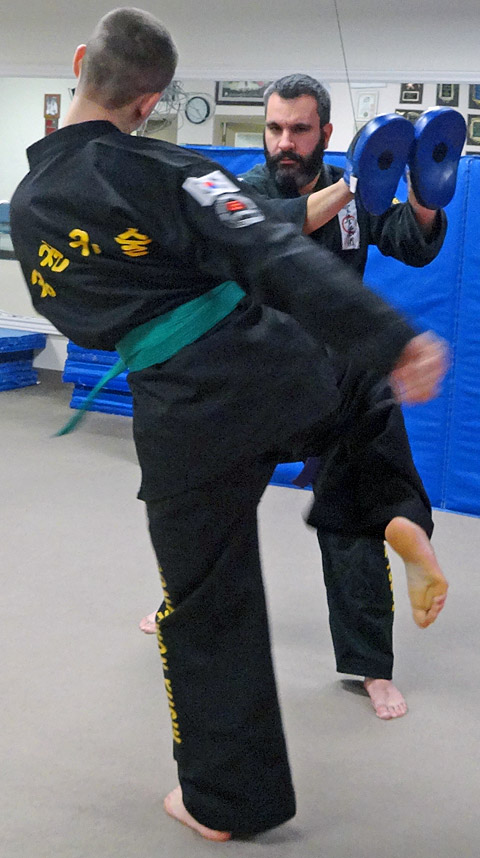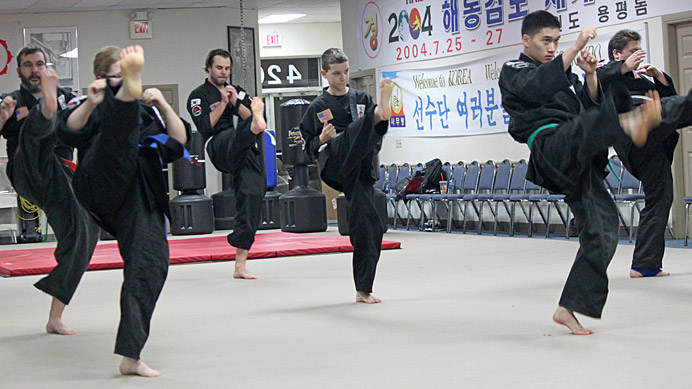 GongKwon means "empty fist", Yusul translates as "gentle art".
The empty fist stands for all techniques like punches, kicks etc. The gentle art designates throws, locks, or grappling techniques which aim to redirect the opponent's force against him. This entails that GongKwon Yusul incorporates all aspects of unarmed fighting, distance and close combat, as well as grappling. One of the key features of this system is the dynamic combination of various techniques.
GongKwon Yusul is an all encompassing martial art dedicated to developing practical fighting and self defense skills. It encompasses skills at all ranges, including punching, kicking, elbows, knees, throwing, take downs, ground striking and grappling, all of which are intended to be applied in practical free-flowing situations.
The essence of GongKwon Yusul is it's ability to seamlessly integrate striking techniques such as punches, kicks, and knees to close the distance into grappling range. Once within grappling range, a variety of take down techniques can be employed including throws and sweeps. The final part of the equation is the ground grappling game. Once the opponent has been taken to the ground, the objective is to submit them as quickly as possible using a large range of ground fighting techniques.
Gongkwon Yusul combines the effective, practical self defense techniques often seen in sport MMA, while maintaining traditional philosophies such as respect of others, personal development and combative (non-sport) techniques.
Gongkwon Yusul blends elements of Hapkido, Judo, Ju jit su, and Kickboxing into a new refined art.
Monthly Fees
2 or more days a week
$100 per person.
$150 for a family.
1 day a week
$80 per person.
$120 for a family.
NO CONTRACTS. Your First Class is Free.
Class Times
Monday

6:30 pm to 7:30 pm

Wednesday

6:30 pm to 7:30 pm

Friday

6:30 pm to 7:30 pm

Sunday

3:00 pm to 4:00 pmHigher Ranks
Class times may change, call for the most accurate information.
Do you want to add the art of Gongkwon Yusul to your school?
Contact Master Laura at usmasterlaura@gmail.com for details.
Things you will learn in GongKwon Yusul
타격기

Tak Yoo Kkgi
Striking Techniques
Hand Striking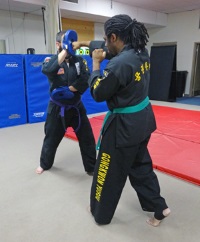 Kicking
Throwing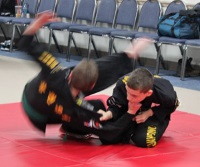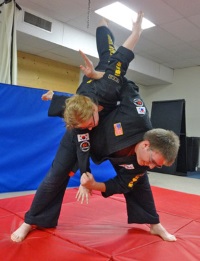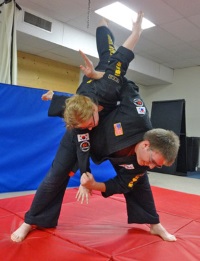 Ground Fighting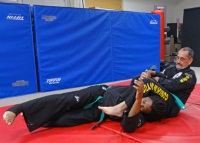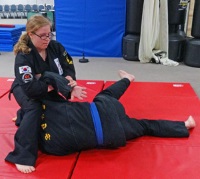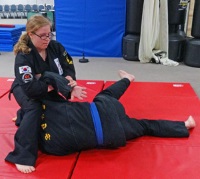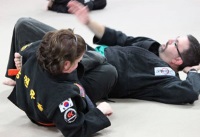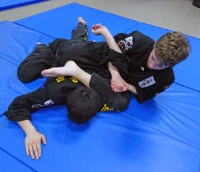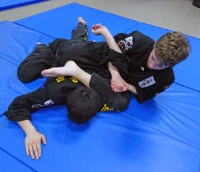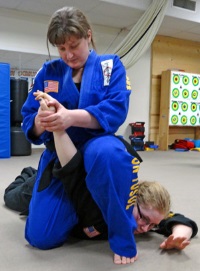 Other Gongkwon Items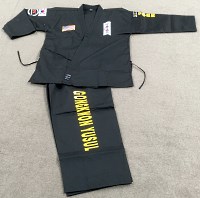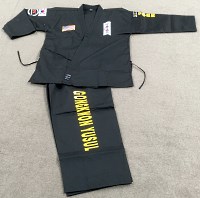 What you will need and when, in your training:
After the first month you will need an official Uniform (color belts wear black, Black belts wear royal blue).
For Bag training you will need gloves (fingerless with padding over the knuckles and wrist support).
For sparring you will need shin and instep protection.
Official uniforms and bowing to the flag and instructors to show respect upon entering the practice floor are requirements of our martial arts system with no exceptions.
Gongkwon Yusul Belt Order
| | |
| --- | --- |
| | White Belt |
| | Yellow Belt, 7th Gup |
| | Orange Belt, 6th Gup |
| | Green Belt, 5th Gup |
| | Blue Belt, 4th Gup |
| | Purple Belt, 3rd Gup |
| | Brown Belt, 2nd Gup |
| | Red Belt, 1st Gup |
| | Deputy Black Belt |
| | Black Belt, 1st Dan |
| | Black Belt, 2nd Dan |
| | Black Belt, 3rd Dan |
Instruction by
Master
Laura Clements

Instructor


G. Duncan Langlois

Assistant Instructor


Candie Vazquez

Assistant Instructor


Tyler Scholl