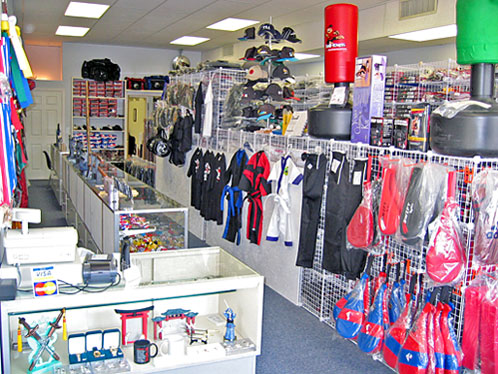 We Stock a Complete Line of Uniforms, Belts, Weapons, Shoes, Sparring Gear, Novelties, Patches & Supplies.
Providing Martial Arts Supplies to Central Ohio Since 1999.
Most Brands Including Adidas & Century.
A Small Family-Run Business You Can Trust.
Over 1,000 sq. ft. of Equipment for All Styles.
Or
Call us at 614-268-4327 during store hours.
Pick up your order in-store, or we'll ship it to you.
Minimum $25 order for shipping.
We charge actual shipping.
News
2017-2018 Holiday Hours
December 23rd, 2017 - January 1st, 2018 Closed for Christmas.
March 31st - April 1st, 2018 Closed for Easter.
May 26th - 28th, 2018 Closed for Memorial Day.
July 1st - 4th, 2018 Closed for Independence Day.
September 1st - 3rd, 2018 Closed for Labor Day.
November 21st - 25th, 2018 Closed for Thankgiving.
December 22nd, 2018 - January 1st, 2019 Closed for Christmas.