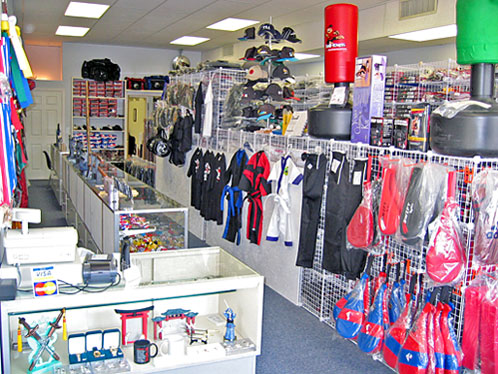 We Stock a Complete Line of Uniforms, Belts, Weapons, Shoes, Sparring Gear, Novelties, Patches & Supplies.
Providing Martial Arts Supplies to Central Ohio Since 1999.
Most Brands Including Adidas & Century.
A Small Family-Run Business You Can Trust.
Over 1,000 sq. ft. of Equipment for All Styles.
Or
Call us at 614-268-4327 during store hours.
Pick up your order in-store, or we'll ship it to you.
Minimum $25 order for shipping.
We charge actual shipping.
News
2019 Holiday Hours
April 20th to 21st, 2019 Closed for Easter.
May 25th to 27th, 2019 Closed for Memorial Day.
July 4th to 7th, 2019 Closed for Independence Day.
August 31st to September 2nd, 2019 Closed for Labor Day.
November 27th to December 1st, 2019 Closed for Thanksgiving.